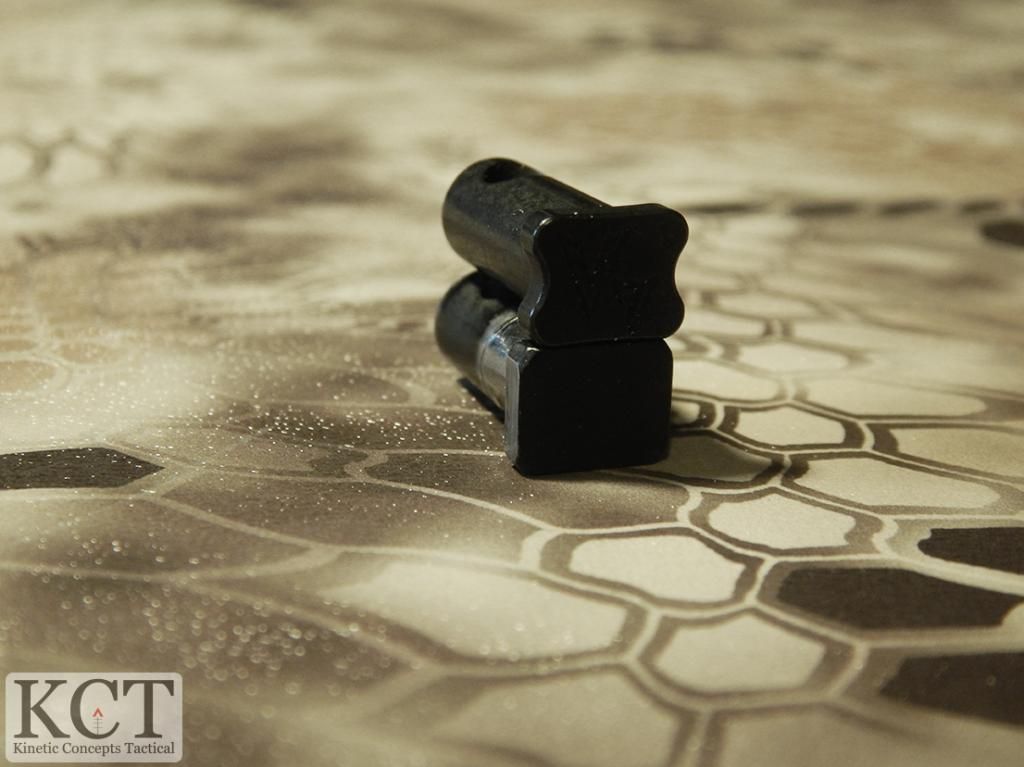 V7 Weapon Systems continues their quest to update the AR platform with their new cam pin.
When V7 went to redesign the cam pin, they weren't simply content with making a titanium pin and calling it good. They went a few steps further and made a pretty radical redesign of the part. V7 went with 4340 hardened steel for this critical component, and coated it with a smooth Melonite finish.
The first thing you'll notice is the scalloped sides on the pin. V7 machined out the material on two of the sides to not only reduce weight, but to add clearance for obstructions that can occur on a hot, dirty gun. Not only is there less wear against the upper receiver, which is one of the main reasons for the scallops, but they allow debris and fouling to move around without building up in critical areas.
The cam pin track on a bolt carrier is often filthy after sustained firing, which can result in sluggish extraction or a delay going into battery. With these scallops, gas, carbon, and other debris can flow past the pin rather than being trapped under the head of the standard pin. The standard pin essentially forces the debris back into the cam pin track, resulting in increased fouling in a critical area.
On the opposite side of the pin, V7 hollowed out the bottom section. Using a stronger material allows for engineering changes in the design, which V7 took full advantage of. This hollow section allows for greater tolerances in dealing with obstructions where the pin goes through the bolt and into the carrier. The hollow can collect deposits that could go elsewhere in the BCG, and reduces the points of contact with the rest of the system, once again allowing for longer operation when the rifle is heating up and getting dirty.
The final trick is that Melonite coating. By using a smooth coating, V7 took a major step in reducing the amount of friction present in an AR's operating system. Hand cycling the bolt both in and out of the gun is noticeably smoother than with the standard pin, even my old BCM pin that was worn down to smooth steel. I paired the V7 cam pin with a SRC Relia-Bolt for testing, and my BCG feels nothing like a standard mil-spec group. It cycles much smoother, and the advanced coated parts wipe clean after shooting, something the mil-spec components just don't do.
If you're looking to smooth out the operation of your AR, or looking for a suitable cam pin for that upgraded bolt or carrier group, do yourself a favor and ditch the mil-spec parts and get some HSLD in your gun.
For more info and ordering information head over to
V7 Weapon Systems.
Kinetic Concepts Tactical