Cardboard torso targets can be a great training tool, whether they are standard ISPC targets or even a proxy meant to fill the same role. While they are relatively inexpensive, in most cases there are extra costs of shipping and handling to take into account as well.
Being as they are a simple shape of cardboard meant to take multiple rounds, there's not a tremendous amount of exact science that goes into them. We realized that with a bit of spare cardboard, a marker and a razor, extra of these can be made for super cheap.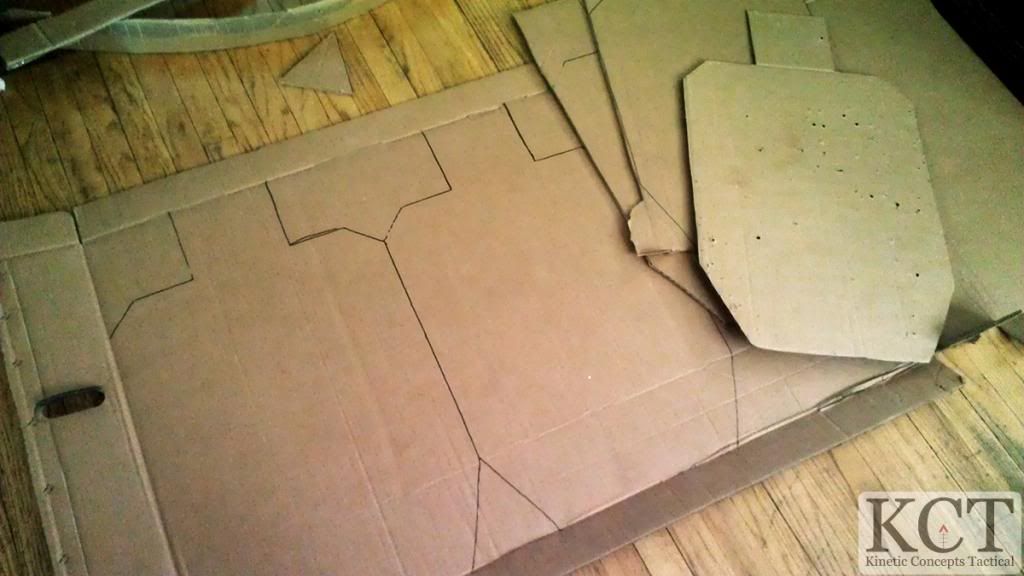 The setup is very easy, requiring only enough study surface area to trace the shape of the torso target. Then after a couple quick cuts, you're in business. Most of the cardboard that went into this batch was from television boxes and shipping packages, which would have just been recycled or burned. Always be sure to exercise caution and proper safety techniques when using scissors, razor blades or box cutters.
Two 42" flat screen television boxes was able to produce eight targets, traced from one original.
In addition to those shown above, we were able to use additional scrap cardboard and create four more ISPC sized targets, four smaller torso shapes, and a couple 'window' templates for shooting through. They may not be as pretty as the standard targets which can be purchased, but they do provide a good alternative with on-hand resources.