Streamlight is based out of Eagleville, PA, and they offer a wide variety of flashlights for daily and specialized uses. From headlamps, floodlights, firearms mounted lights, and even HAZ-MAT environment compliant devices, Streamlight has a product that can fit about any need civilian or professional.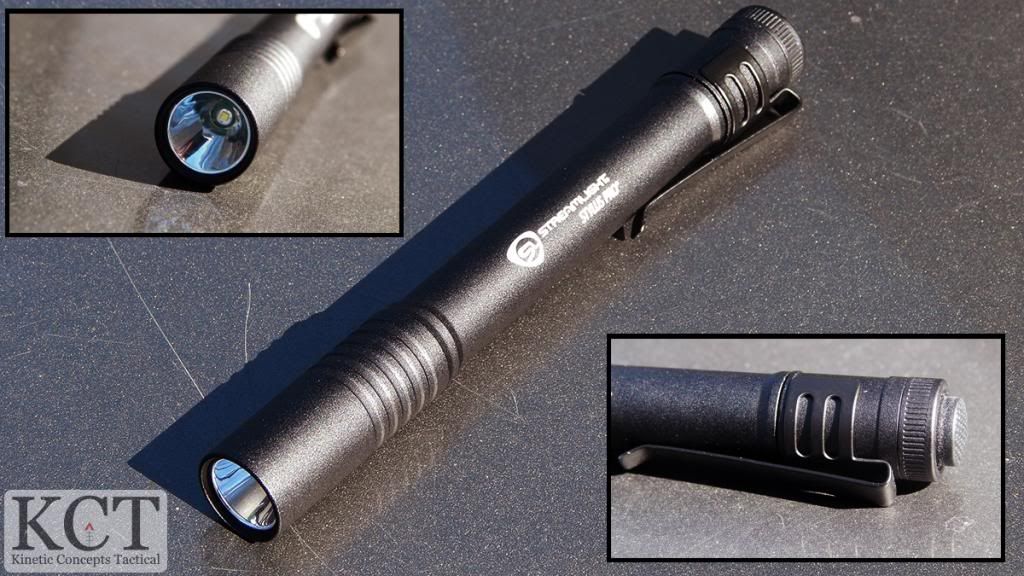 One of their products that we'll be taking a look at is a relatively simple model, the Stylus Pro. Streamlight has a detailed fact sheet located on their website, which can be found here:
http://www.streamlight.com/static/document/fact_sheet/220.pdf
This is a quite detailed document, so we'll highlight some of the basic features of the light.
The light fits very easily into a pocket, and the clip holds it in place very securely. It can even be worn in a back pocket, as the strong aluminum case can withstand being sat on without damage to the case or lens. As this gets put through it's paces in daily carry and use we'll be documenting what sort of abuse it can withstand, though it seems nothing short of heavy machinery or tools will be able to damage it too severely.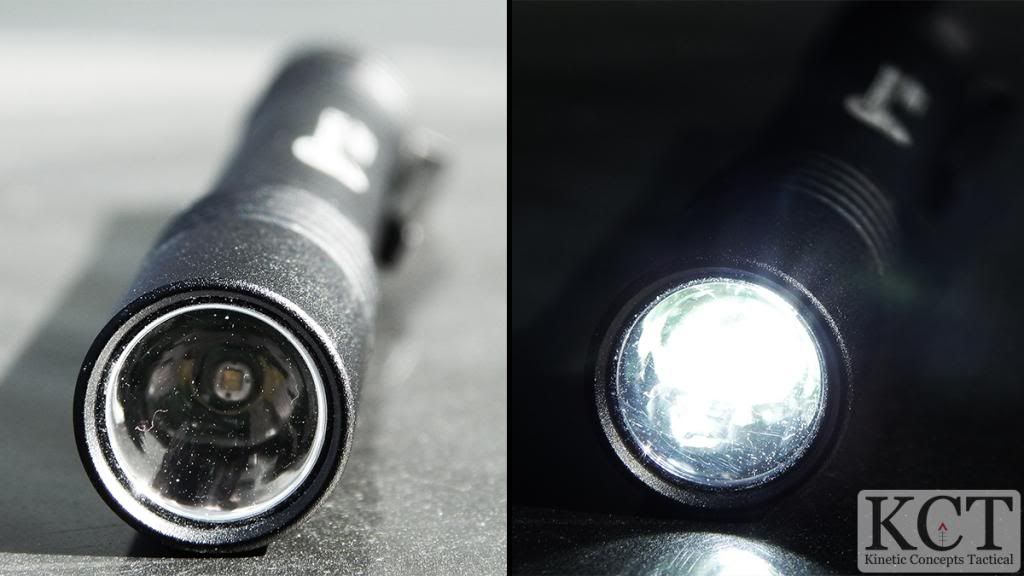 The tail-cap on the light allows for either a momentary on function by pressing in the button lightly, or can be switched on by depressing the button fully until it clicks in. This allows for a quick burst of light, and the ability to flash signs such as Morse code, while also allowing use of the light without hands.
Shown above is the breakdown of the light which includes: Main casing with lamp and lens assembly, with an o-ring on the threads, tail-cap with push-button switch and belt clip, rubber buffer for switch with locking ring, and two AAA batteries.

For only around $25 +tax, this is a great, handy little light that is easy to carry around at any time which we would definitely recommend picking up if you're looking for an extra light to either carry or throw in a pack, car or boat.